SMO
What Is Social Media Optimization?
Social media optimization aka SMO is the process of increasing awareness about a product, service, or brand on social media platforms. SMO involves analyzing the content that will resonate most with an account's followers, including graphics, texts, hashtags, and links.
It is easier said than done. To do so, you will need to find out what kind of content your target audience wants, find out where your brand fir in the social media world, and then execute the approach. 
There are various social media management strategies to perform to win on social media. This includes but is not limited to choosing the right platforms to create original content, finding influencers, and converting the followers into website traffic. 
At HAND Technosoft, a leading social media marketing agency, we plan and implement the right SMO strategies that can boost your brand's social media presence by leaps and bounds. Our SMO experts analyze and implement different strategies to make a bridge between your brand and the audience.
We do not just set up attractive and highly engaging social media profiles on different platforms like Twitter, Facebook, LinkedIn, Instagram, and Pinterest, but also deliver the unique content that historically draws views and engagement and helps you draw the several benefits of SMO in the best possible manner.
Gain Popularity on Social Media Platforms With Us: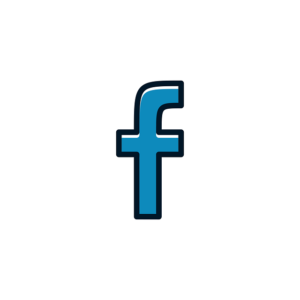 Empower your fan base and accelerate your business growth with our engaging Facebook marketing strategies. Our Facebook marketing services mainly include creating—and actively using—a Facebook page as a communications channel to maintain contact with and attract your potential customers. At HAND Technosoft, we can get you more out of every single penny with creative proven to convert and campaign strategies that minimize your spending and maximize your conversions.
Instagram is the go-to platform for millennials to engage and interact with brands and companies. An ever-evolving platform, Instagram levels the playing field in the world of digital marketing, as the smallest start-up gets the same opportunities as the biggest business. The key to success simply lies with the planning and execution of Instagram's management strategy.
Our dedicated social media team is well-aware of all the ins and outs of Instagram marketing. Whether you're looking to develop a comprehensive Instagram advertising campaign that skyrockets your business conversions or spread brand awareness by commissioning the Instagram influencers, we can create a unique social media management strategy that meets all your goals.
There are more than 30 million monthly active users on Twitter, allowing you the opportunity to reach a large following and enduring connections through your content. Twitter marketing let the brands connect with their customers on a real-time basis and build long-lasting business relationships. The smart features of Twitter-like direct and to the point conversations let you advertise for the business in a live environment and achieve the business goals in very less time.
At HAND Technosoft, we help you develop a comprehensive Twitter marketing strategy that will raise your bottom line. Our specific strategies help you to drive brand awareness and meet your social marketing goals by participating in the trending matters and chats, scheduling and creating original Twitter chats, engaging your followers, and creating highly targeted advertisements.
LinkedIn has become the first place when it comes to growing and expanding your business or connecting with a broad network of professionals. It's a perfect platform to showcase a brand's message across the appropriate crowd and provide the perfect opportunity to target high-level decision-makers at an organizational level. LinkedIn might not be as visual as other social media platforms but it certainly tops among all the global social networking platforms and any B2B brand would never like to miss advertising here.
Our Social media marketing agency has a rich experience in LinkedIn marketing as well. Get in touch with us today if you also want to deliver your brand message with smart data-led strategies and optimized clever insights.
Pinterest has about 433 million active users between the age group of 18-and 64 years. Its audience is distributed evenly between all the age groups in which there are mostly women users. Most people who like to scroll through Pinterest end up making an eCommerce purchase. Pinterest users are 10% more likely to purchase from an eCommerce site than users on other social media platforms.
Creating an effective Pinterest marketing strategy involves a substantial amount of planning, budgeting, ongoing data analysis, and continuous tweaking of the campaign. Our specialist Pinterest advertising team has immense experience and they ensure to deliver you nothing, but outstanding results. They use all their knowledge and expertise to give your campaign the edges that it needs.
Why Do Businesses Need Social Media Services?
It doesn't matter if you run a small local shop or a big multinational company, every business needs a social media presence. Social media is not just a trend even it is an important part of your business marketing strategy. It can help you connect with your clients, increase your brand awareness, and boost your sales and leads. 
Here are three reasons why you must hire us for the social media management of your business.
Social media for business cost less than traditional marketing
Traditional marketing often requires a good budget like printing marketing brochures or hiring people to attend and make calls to potential people. Many businesses are now realizing that marketing through social media, by comparison, cost less- at least monetarily.
Social media provides more exposure and awareness to brands
People are joining social media at nearly astronomical rates, and those numbers seem to be growing daily. The brands that are regularly engaging and interacting with their followers on social media have big advantages over those that are not.
Social media offers cost-effective and efficient networking and communication
Social media makes it easy to network with anyone in the world, at any time of the day. The expansion of social networking has thrown open the door for corporations of any size to build a strong network of loyal customers and make direct interactions with them.
These are only three of dozens of reasons why every business needs social media in today's digital world. From increasing awareness of a business to developing relationships with potential clients to selling products and services- social media marketing has become a necessity for the success of every business.
So now that you are aware of the major advantages of hiring a social media marketing company, contact us and we will be providing you with a detailed strategy and marketing plan so you can reach and engage your target audience. 
Why Choose Us For Your Social Media Management Company?
With the competency and trained experts in social media services, we are backed by a credible SMO team who always keeps them updated with the latest SMO updates and technology to serve our customers very effectively.
Our cost-effective model is designed to match the budget of our esteemed clients. You save your money by accurately projecting the brand success from our structured packages with minimal costing and desired results.
Our SMO services are very target-specific and are designed keeping in mind the demands of the ongoing and the upcoming business scenario.
We are the best Social media marketing agency in India and continue to grow every second. Clients associated with us have seen our potential and have received positive results in business. 
By using a verified marketing model, our SMO experts drive and engage the prospective customers to your website and convert them. Hence, attracting more sales and leads!
If you are also looking to partner with the best Social media company and boost your sales, we welcome you to connect with us for all your social media marketing needs and promote your brand messages on different social media platforms while keeping your values intact.
FAQ
Frequently Asked Questions
Which is better SEO or SMO?

Both services are equally important for your business and you cannot choose to go with only one of them. Whereas SEO focuses on improving your website ranking and holds the ability to drive visitors through Google or other search engines, SMO focuses on driving traffic via social media platforms.

Why is SMO important?

For online marketing, the most important thing is brand visibility and awareness among your potential customers. Generally, people find your businesses in three main ways i.e. 1) your product comes up in the top search results, 2) there is a link to your website on another website, and last 3) they already know about your business and visit your website. Social media services which are a part of digital marketing strategy contribute to all mentioned three ways people find you online.

What are the steps to improve SMO?

There are several SMO strategies like building reputation, authority, creating engagement, and many more which every business must include in improving their SMO. Although, for a businessperson planning and handling all these strategies is not possible. Hiring SMO experts from a social media agency help you to design result-oriented SMO strategies that assure and generate a high return on investment from various social media platforms.

How do you optimize social media content?

There is an art to creating a successful social media campaign. You need to understand how to build marketing personas to ensure you catch the right attention of people at the right platform and at the right time. The three can't miss tips for optimizing social media content are using images or photos, using hashtags and usernames, and targeting specific groups and/or users.

What is the SMO plan?

Plans and packages impact business expectations in digital marketing. Our social media agency caters to all sizes of businesses by providing custom SMO plans and packages to their clients. Doing this helps clients meet their specific business needs more proficiently.